Gecko
We proposed a lightweight smart wall-climbing robot for rescue missions last year, which was developed as a flexible mobile platform carrying a CCD camera and other sensors. Firstly we designed a semi-autonomous climbing prototype with wheels and negative pressure, as shown in Fig. This prototype is only 300mm wide and 200mm long, the weight is 3kg including the battery.

Climbing ability on walls of different materials such as glass, metal, plastic, tiles;
Velocity of movement: about 100mm/s;
Traveling between surfaces with a 0-90 degrees angle;
The ability to cross obstacles (Height x Width =-5mm x 20mm )
Gross weight: 3 Kg;
Carrying tools and sensors;
Few connection with the remote GUI.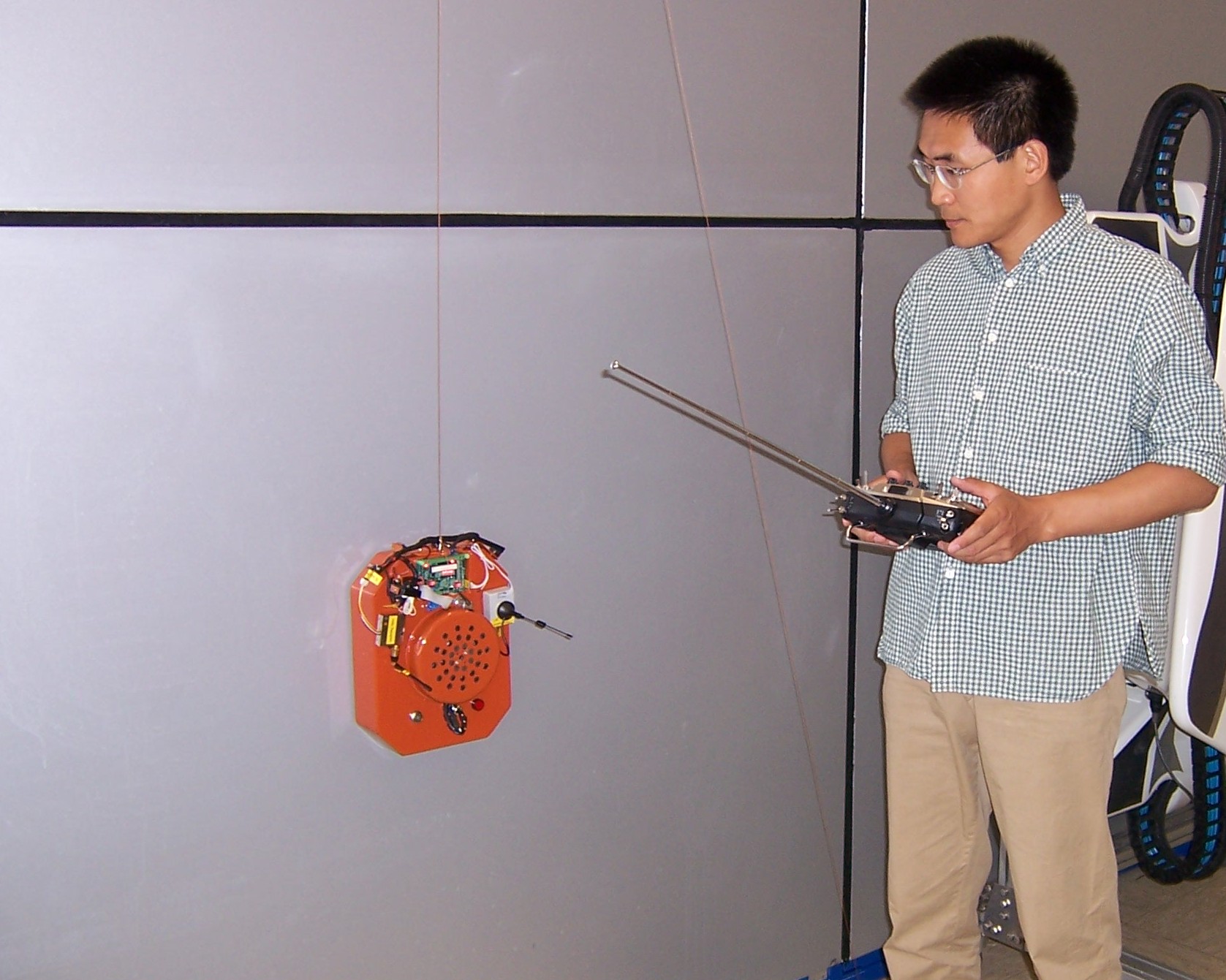 Climbing Gecko