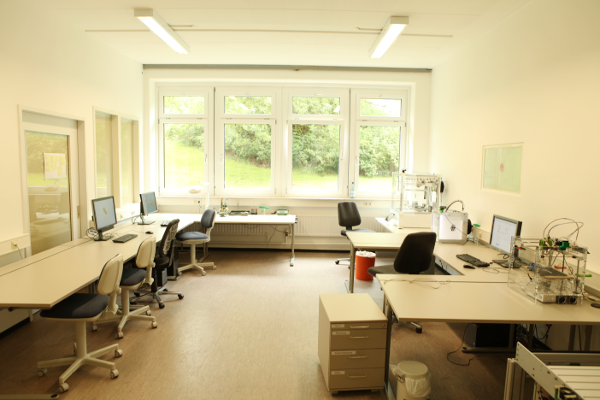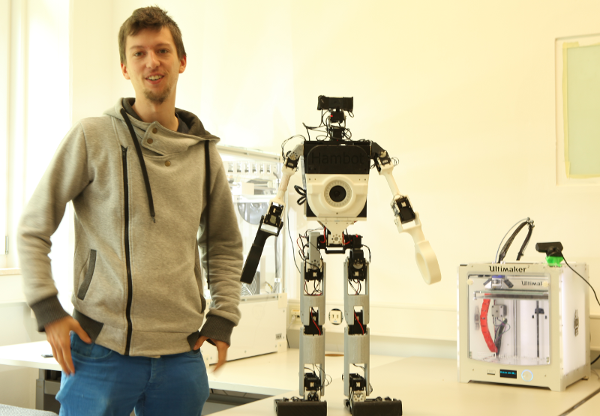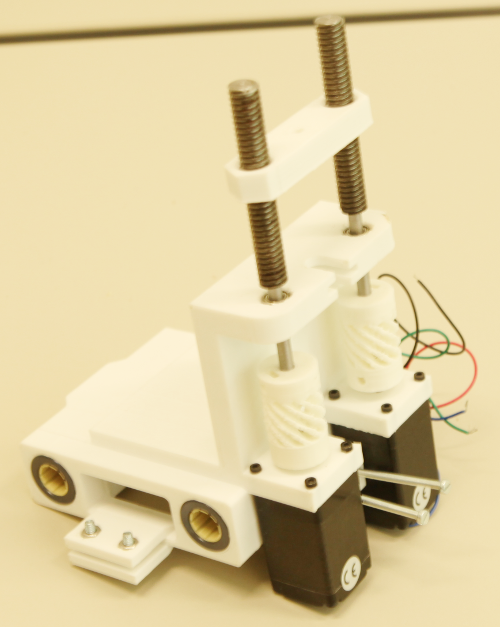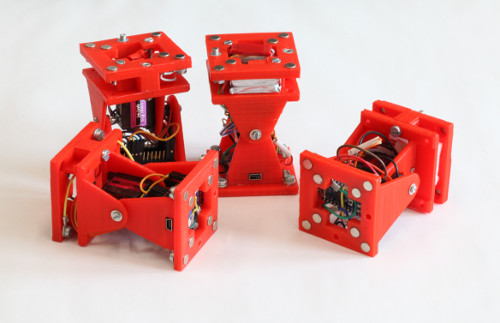 3D-Printing laboratory and projects
In 2014 we founded our new 3D-Printing lab, equipped with a number of 3D-printers and all kinds of useful tools for researchers and students.
We are currently using the lab for active research and development of 3D-printing technology as well as rapid prototyping and development of robotic parts. For a closer look to the projects, use the links on the left navigation bar.
A primary research area is the integration of conductive material and electronic components into the printing process [
Conductive Printing
].
Hardware

The hardware available in the lab includes:


2 Industrial RepRap 3D-printers
Professional printer, mainly for ABS printing. 2 extruders, heated chamber. Open source hard- and software.
3D Systems ProJet HD3510
Professional dual material multijet printer for high resolution and precision parts
Ultimaker2 3D-printer
Consumer grade printer. 1 extruder, mainly used for quick prototyping prints
3 RepRap derivate 3D-printer
One of the early, massively customized printer designs. Up to 3 extruders, mainly used as experimental platform and for printing with functional materials like SoftPla, PVA or conductive ABS
Formlabs Form 2 SLA printer
Consumer grade SLA printer
Repurposed CNC milling device
This "printer" is used as an experimental platform for research on new extruder technology, pick and place hardware and optical systems on the printer.
Printserver
All printers are connected to a central print server and can be accessed from inside the departments network.
Workstations
2 workstations for 3D modeling and print preparation. Installed software includes Autodesk Inventor, OpenSCAD, Slic3r, Cura, ...
Tools
Tools for post processing of printed parts.




Contact:
Florens Wasserfall